Let's work together and help children with cleft lip and palate get their smile back.
Help deserving students achieve their dream of graduation through supporting a scholar.
Support and contribute to our dental missions through sponsorship or volunteer work.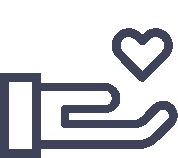 Even the greatest undertaking is inspired by the simplest and most natural of human impulses — the compassion to make a difference in the lives of others.
Helping People Help Themselves
A dynamic foundation that inspires positive action and creates an environment of love, respect, and cooperation in our society. Charity First Foundation, Inc. is a learning and caring organization managed by committed members, staff, and volunteers, supported by compassionate and generous donors and partners, working together with its beneficiaries towards providing an enabling environment where all stakeholders achieve their highest potential.